Walking holiday Spain, Cross of Senija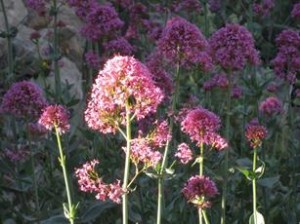 This hike takes about 3 hours and is of medium difficulty, with some climbing, so appropriate walking shoes are recommended. The walk leads to the cross overlooking the village of Senija which can be seen from miles away. Because the path winds around the hill leading up to the cross, you can enjoy beautiful views on all sides.
In 1563, at the time of Moorish power in this part of Spain, 34 Muslim families lived in Senija. After the expulsion of the Moors in 1609, there were 33 Christian families living here, and by 1794 this had risen to 121 families, growing grapes and almonds. In 2013 the village had 661 inhabitants.
At the roundabout at the entrance of  Benissa, follow the signs in the direction of Senija. At the entrance of the village take the first right turn on to a wide road where you can park your car. Take the path in the direction of the hill and a sign 'Camí dels Murterets' appears. This rocky route is taken until on the righthand side a small path appears, take this route. You will pass a small farm, and some ruins. This path is steep and therefore it is wise to take breaks occasionally and enjoy the stunning views and the quietness on your walking holiday Spain. At the top of the path, take a right and this will eventually lead to the cross.
Walking holiday Spain also or maybe especially in Winter a perfect choice
For the way back, take the path from where you came, turning right. Orange and yellow dots indicate the correct route to take. This path leads to a wider dirt road that is passable for cars. Here a left is taken followed very shortly by a right turn, again follow the orange dots. From here you will have beautiful views of the Mediterranean Sea. The path descends further, towards the coast, until the orange dots indicate a right turn that you must take. Please be aware at this point that you should not miss it, if you do you will end up far too low in the valley. This correct route leads around the mountain and eventually Senija appears below you. A steep asphalt road is crossed but you turn left here on to a winding road downwards.
From this route you will walk into the village, where the 'Ermita Mare de Deu Negreta' is passed, and the starting point of the hike comes in sight the end of another walk on your walking holiday Spain.