La Finca' a rural holiday oasis on the Costa Blanca.
Make your reservation right now
'La Finca' the old farm reinstated and now an eco and chic B&B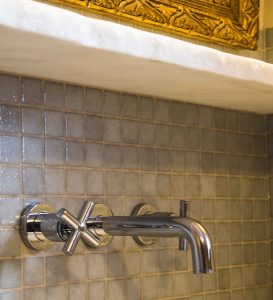 Rural Holidays Spain; La Finca is the main building and an old farmhouse (cortijo) on the 20 hectare estate which we purchased 14 years ago. Itwas in a rather dilapidated state having been stripped of all of its original rustic charm which we have striven to restore whilst at the same time, bringing it into the 21st century. It now providesall the modern comforts of central heating, running hot and cold water, electricity together with internet connection and yet, at the same time, adhering to its original rustic roots. We now have a water filtration system which means we no longer need to rely on bottled water and our own water treatment plant which purifies the waste water so that it can be used for irrigational purposes. We use only eco friendly cleaning products and are great supportersof local produce and services.
Rural holidays in an old Valencian farmhouse
In the main farmhouse we have three comfortable guest bedrooms, one of which is en-suite, with the other two sharing the main bathroom which makes it ideal for families. At the front of La Finca is a naya (porch) – this space was originally used for drying the produce from the farm including tomatoes, grapes, onions, peppers and figs. Here guests can enjoy a drink, de-stress and read in peace with only the birdsong to disturb them. Beyond this is the spacious living and dining room with fireplaceand the kitchen which overlooks a shady patio. Guests can also take advantage of our secluded emerald green pool set in the near perfect surroundings of the 50 acre farm.
Surroundings of Casa Rural Refugio Marnes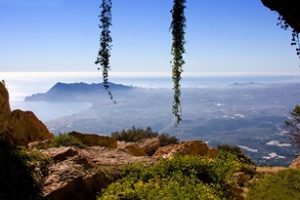 Rural Holidays Spain; Refugio Marnes is located on the Costa Blanca andin the Sierra Bernia region of Alicante with the airport being approximately 1 hour's drive and Valencia airport just a little longer. The province of Alicante has sun, sea, lots of space and tranquility . This is a great walking and cycling area and there are many restaurants within a short drive.The nearest town is Benissa which hosts a weekly market plus many festivals throughout the year including a food festival, theMoors and Christians festival, bull running and a medieval market. There are several banks and supermarkets – all within a spectacular 20 minutes drive.
Your rural holidays Spain at a solar powered Casa Rural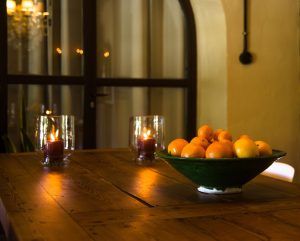 Rural Holidays Spain; Refugio Marnes was truly a blank canvas when we purchased it having been abandoned for more than 10 years. It was without power and water, we could not even drive a car to
the house and we have endeavoured to maintain as 'green' a property as is possible with the installation of solar panels plus an extensive battery bank and every effort has been made to preserve water in this otherwise very dry area.´Green' and Ecotourism is at the very heart of this delightful place which also can be found on the Website 'La oficina de Turismo Vall de Pop'.
Book your next visit to Spain at Refugio Marnes and share with us this haven of peace in an increasingly hectic world.