A dreamy holiday cottage in the middle of the Alicante Province
Spend your delightful cottage holidays in Spain in our cottage 'La Ruina'. Our Spanish holiday home is located in a green oasis in the province of Alicante and It can accommodate 4 people. During your stay in this haven of peace, you can make unlimited use of a wonderful swimming pool. This holiday home belongs to the Agriturismo Spain Refugio Marnes.
The area around this holiday home is called the Costa Blanca. The famous Jalon valley is a good 20 minutes away by car, with scenic roads beside the Sierra Bernia mountain range. The delightful town of Benissa is around 25 minutes away, and the nearest beaches of the Costa Blanca are just over half an hour away by car.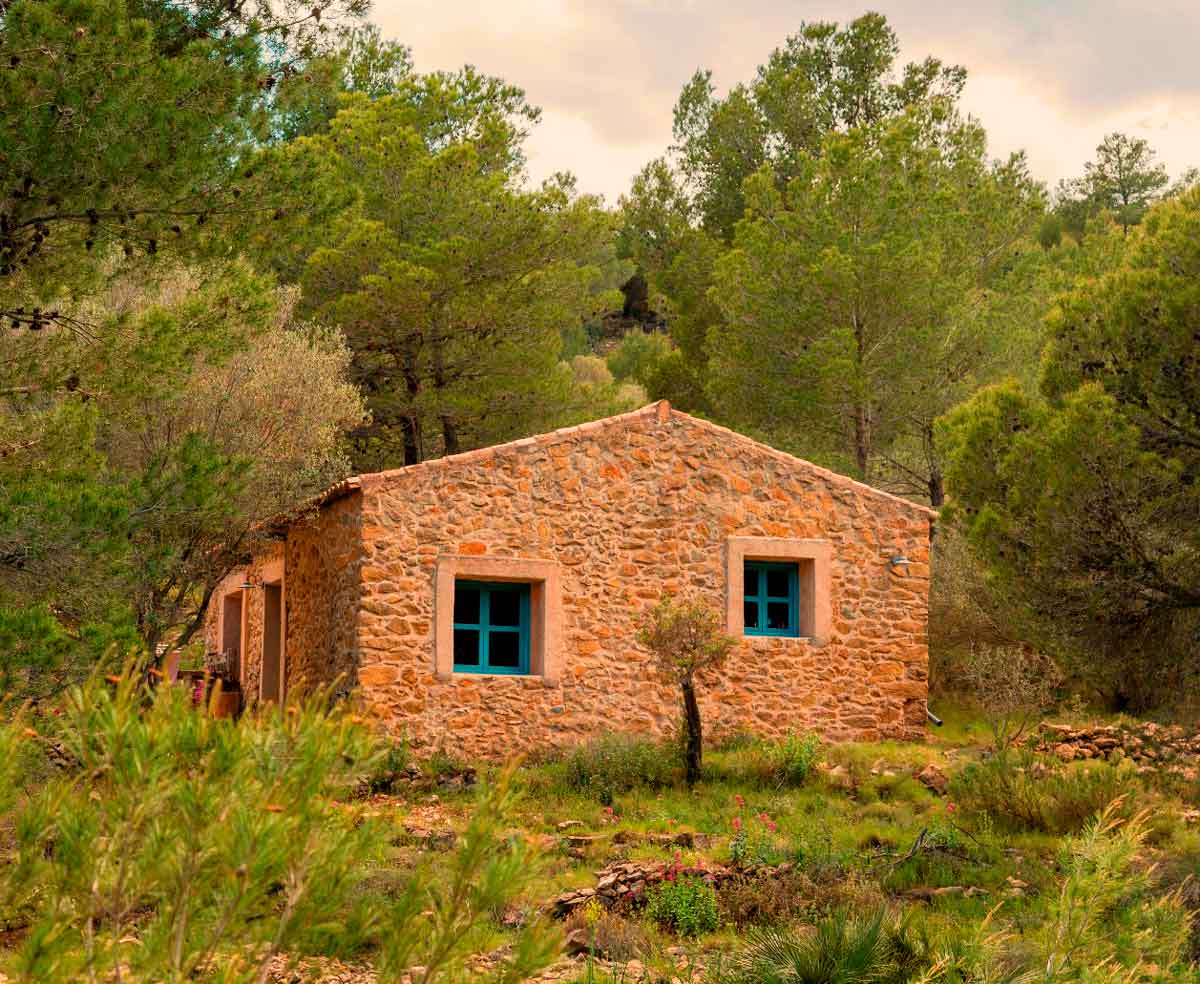 The holiday cottage is located approximately 150 metres walk from our private parking area. A traditional donkey path leads from the car park to the characteristic cottage. The location of this small finca guarantees tranquility, and virtually unlimited privacy.
Book your cottage holidays now.
You don't actually rent a holiday cottage in Spain, but a whole finca!
This Spanish holiday cottage is a restored sheepfold and consists of a living room with a raised mezzanine which sleeps two people. The cottage also contains a kitchen, bathroom and a bedroom. The interior of the house is modern, whilst retaining the age-old materials and elements. Around the holiday home is 20 hectares of unspoilt nature and cultivated land. So, you don't actually rent a holiday cottage, but your own finca! La Ruina is a so-called 'white spot', a place out of the reach of mobile phone masts. Many of our guests experience a serene peace here, which may possibly have something to do with the absence of radiation. You can use the internet at the main building of Refugio Marnes, which is adjacent to the car park.

This lovely cottage is part of Agriturismo Refugio Marnes
La Ruina is one of the holiday accommodations of Casa Rural Spain Refugio Marnes, which it belongs to. Because of its location, this holiday cottage in Spain is above all, an alternative green holiday destination. Are you quiet and space loving, do you value comfort and do you love the Mediterranean landscape? Let your love of Spain make your heart race. Are you ready for nothing but sun and peace? Then be cordially invited to come and spend your cottage holidays in Spain with us.
Due to its isolated location and being in the heart of nature, La Ruina may be less suitable for families with young children. That said, many families with children have stayed here and loved it! Do not hesitate to ask us any further questions about the cottage, and we will be more than happy to help.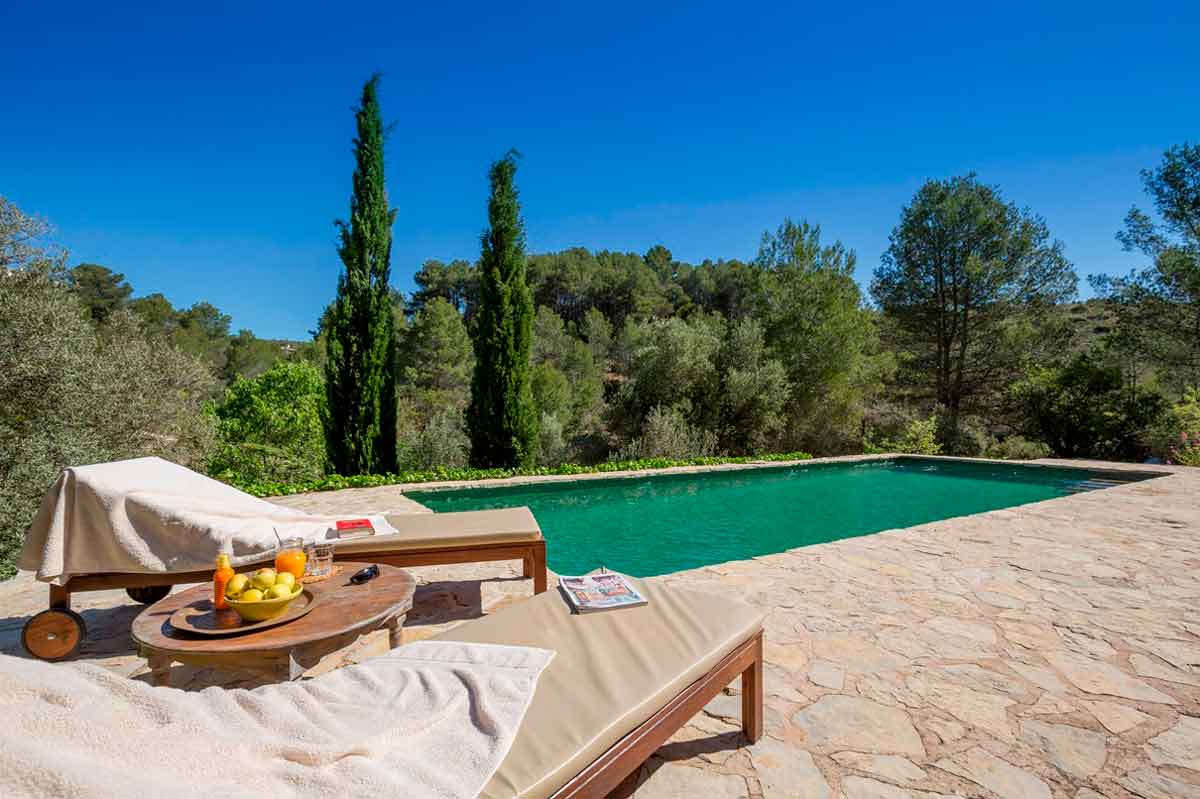 The somewhat wider surroundings of La Ruina
Our part of Spain is a fantastic holiday destination for lovers of the greener part of Spain, and for active holidays. The towns of Jalon, Benissa and Lliber are original villages and part of the Costa Blanca countryside in the province of Alicante, and the Valencianan Community
Many of the guests we have received here love to chill in and around their holiday home. But of course, it is also nice to explore the coast. Places such as Javea, Altea and Denia are really worth a visit. The cities of Alicante and Valencia are also perfect for a day out.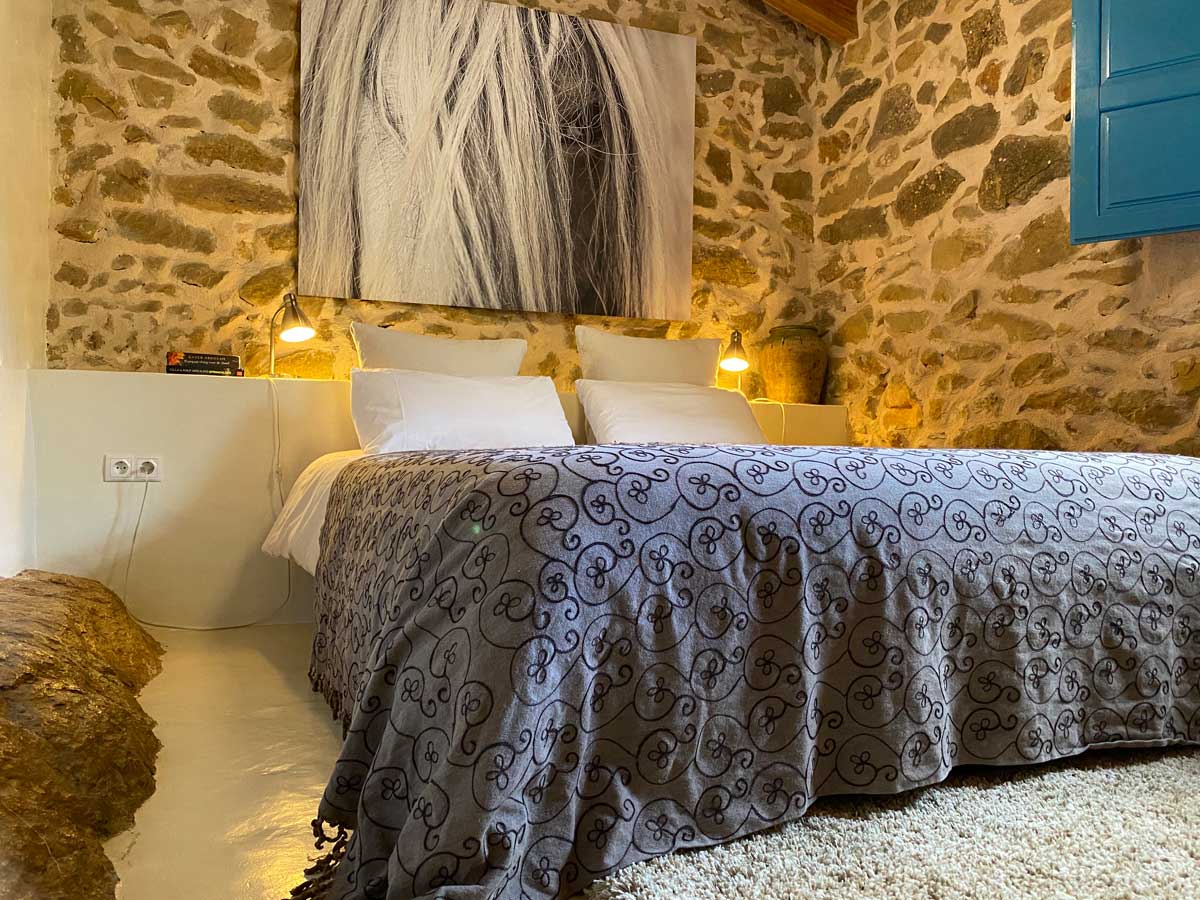 Cottage holidays in Spain a good idea for your Active holiday
Our Agriturismo is a wonderful and sustainable place for your active holidays. For rock climbing holidays in Spain, this area is known as a mecca. The Costa Blanca is also a fantastic region for your cycling or mountain biking holiday in Spain. A significant percentage of our guests are hikers who come to celebrate their walking holidays in Spain at our place.
The province of Alicante and the Costa Blanca are known for the special microclimate, which means that you can practice your favorite sport here almost all year round. Our website provides detailed information about walks and cycling routes. If you cannot or do not want to bring your own bicycle, do not hesitate to ask for prices and terms for renting a road bike or mountain bike. Read here what our guests say about their stay in our holiday Cottage
Within a few hours in the middle of Spanish nature and beautiful weather
Read all about the accessibility of this holiday home Flying is possible from almost any airport in the United Kingdom to the airports of Alicante and Valencia. This holiday destination can also be easily reached by car. Your dog or dogs, if well behaved, are also welcome to come and stay. Contact us if you want to know more about your stay taking your dog with you.
Perhaps you think our holiday cottage in Spain is in a great location but are you looking for more space? In that case our other holiday home for your finca holidays, ´Finca Iris´ ore  Holiday Home Casa Grillo both could be nice Alternatives. Both Fincas are very private and located in the heart of nature and can accommodate up to 6-8 people. If you want to enjoy the luxury of a breakfast, you can also book a room in our b&b, having a choice of Bed and breakfast Los Establos or Bed and breakfast La Finca. Are you more a glamping type of person then have a look at our  glamping tent valencia Spain, ´la Jaima´.