A rural holiday home spain, far away from the daily hustle
Rural holiday home spain ´La Ruina´ can accommodate 4 persons. It is situated in a rural location about 150 metres from the car parking area. Here a steep donkey track leads to this characteristic country cottage. The location of the small finca insures peace and virtually unlimited privacy.
Book this amazing place now.
Actually you do not rent a house but an entire finca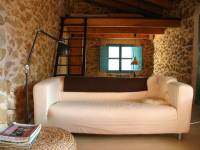 La Ruina is an ancient but beautifully restored sheepfold. It has a living room with a loft (sleeping two people), a kitchen, a bathroom and one double bedroom. Inside, the house is modern, while preserving old materials and elements. La Ruina is located in around 50 acres of wilderness and agricultural land, so actually you rent you own finca!
La Ruina is part of the 50-acre Refugio Marnes Guesthouse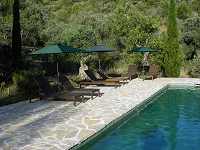 Because of its location, Eco Lodge Refugio Marnes offers a perfect eco friendly alternative. If you rent the house, the use of the beautiful swimming pool is included. Do you favour tranquility, spaciousness and the Spanish sun? Are you sporty, do you appreciate comfort and love the Mediterranean landscape? Does Spain make your heart beat faster? Please be invited to spend your holiday at Ecolodge Refugio Marnes. Because of its isolated location, La Ruina may be less suitable for families with young children, but that being said, young families have stayed here and loved it! Please enquire beforehand.
rural holiday home spain: Peace, space and sun in the countryside of Alicante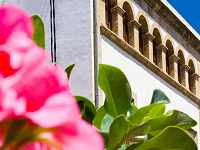 The cottage La Ruina is a fantastic holiday destination for lovers of active holidays and green Spain. The old villages of Jalon, Benissa and Lliber are part of the countryside of the province Alicante and the Comunidad Valencia. You can fly in from most airports to Alicante or Valencia.
Your dog or dogs, if properly trained, are also welcome to stay. Please contact us if you need more information.