Casa Rural Spain, holidays in the middle of nature
You have landed on the distribution page of Casa Rural Spain Refugio Marnes.  We are the perfect destination for your Rural Spanish holiday. Please visit our homepage  and read all about the different ways you can enjoy this special place. Refugio Marnes has several unique and wonderful types of rural accommodation. Here you can click directly to discover the various options:

Discover rural Spain on the Costa Blanca
Our room and property choices are distinguished by a special and 'earthy' design, with great attention to detail and emphasis on comfort. What they all possess is complete tranquility, beautiful surroundings and plenty of open space. Refugio Marnes is set on a 20-hectare estate near to the Jalon Valley.  The variety of accommodations provided, gives you the opportunity for flexible holidays. For example, a week of self-catering in holiday Cottage La Ruina followed by a few days of being well cared for in a B&B room in Los Establos.
A Farm stay in Spain. Casa Rurales are countryside tourist properties that are popular and often found on the Iberian Peninsula. The Casa Rural is very popular with the Spaniards for a break in the countryside. A Casa Rural in Italy is called Agriturismo. In both cases, these are rural tourist locations that are operated for lovers of peaceful and tranquil holidays. Refugio Marnes, B&B and Casa Rural is an example of this as it was previously a working farm.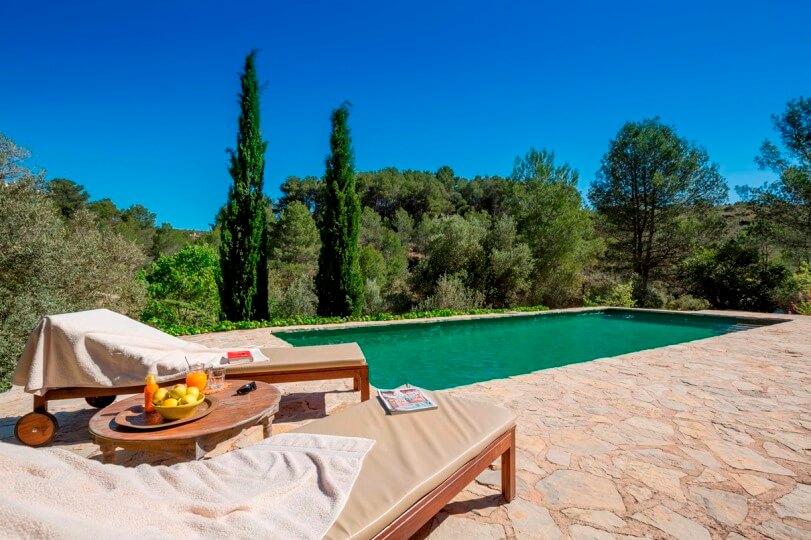 Casa Rural Spain Refugio Marnes  is a place with a long history
Our locality became less populated during the time of Franco. Of course, this continued to be the case during the property development explosion. This mainly took place on the coastline where most of the locals went to find work. Thus, the countryside remained unspoilt and left in its natural state. Casa Rural Spain has created the perfect holiday stay whilst sympathetically maintaining the natural beauty of the countryside.
It is our intention to gradually start to work the land again as in the past. We constantly strive to improve the farm and bring it back to its former glory. Situated in Alicante, one of the 3 provinces of 'La Comunidad Valenciana', together with Castellon and Valencia, we invite you to come and enjoy this amazing and unique area.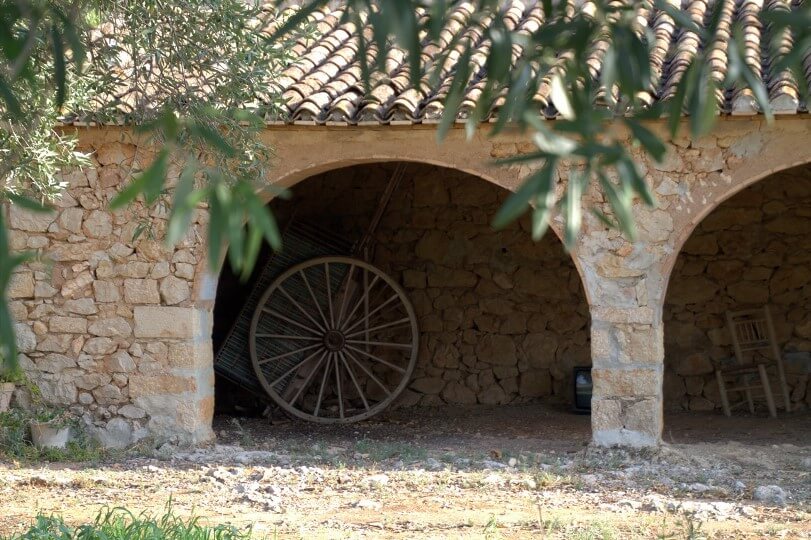 Refugio Marnes is a sustainable holiday destination in Spain. This is because, among other things, we generate our own energy of which 99% is solar powered.  We also reuse our waste water and separate and recycle our refuse as much as possible. We also use the rainwater by way of our water capturing system
The Costa Blanca hast the perfect climate for your active holiday
Whether you're hiking, rockclimbing, mountain biking or cycling the Costa Blanca is a great location to plan your active holidays. In the autumn, winter and spring, the weather conditions are nothing short of total sun and blue skies.  So, a great place to practice your sport and hobbies!