Parque Natural del Montgó one of the great birding sites Valencia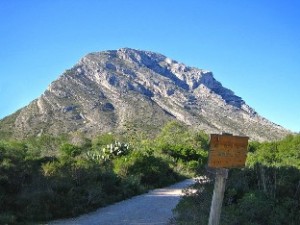 This area of 2,117 hectares was appointed 'parque natural' status in 1987 due to it's scenic value and the flora and fauna that are found there. The cliffs of Montgo rise to a height of 823 yards (753 metres) and are shaped by the enormous forces that were released when two continental plates (European and African) collided with each other. Erosion by wind, rain, waves and snow has determined the present form of the cliff. The region stretches from the village of La Xara inland to the Mediterranean sea between the towns of Dénia and Jávea.
Birding sites Valencia unexpected bird life besides Javea
The Costa Blanca is perhaps an unexpected bird watching destination in Spain, but for both flora and fauna lovers, there is plenty to see in Montgo. With 650 different species of flora to be observed in a relatively small area, this is also one of the main reasons why the park has received it´s protected status. In terms of fauna, it is the bird life which is the easiest to observe. Yellow-legged gulls (Larus cachinnans), Audouin's gulls (Larus audouinii) and European shags (Phalacrocorax aristotelis) can be seen on the sea cliffs of Cabo San Antonio. Here, kestrels (Falco tinnunculus) and peregrine falcons (Falco peregrinus) occupy nesting sites in cavities between the rocks.
Birding sites Valencia; Further inland corvidae, such as Western Jackdaws (Corvus pica) and Raven (Corvus corax) are the dominant species on the rocky outcrops. A pair of Bonelli's eagles (Hieraaetus fasciatus) breeds here, and there are several pairs of the largest owls in Europe (Eurasian Eagle Owl, Bubo Bubo) that nest. This impressive nocturnal bird of prey has a wingspan of between 63 – 74 inches (160 – 188 cm) and it hunts mainly rabbits. They also eat rats, hedgehogs and medium-sized birds, and in this area, gulls too. In the groves and pine forests we might come across the common crossbill (Loxia curvirostra), tawny owls (Strix aluco) and various species of tit (great tit, coal tit, and Eurasian blue tit).
Birding sites Valencia; In general, mammals are more difficult to observe, but species that occur here are badger (Meles meles), wild boar (Sus scofa), fox (Vulpes vulpes) and genet (Genetta genetta). For bats, the caves are an important refuge. Montgo is one of Europe's main breeding grounds of the endangered long-fingered bat (Myotis capaccinii). Birding Spain is an incredibly interesting experience! For beautiful walks in Montgo, click here. This is a link to a Google map of this birding sites Valencia.  This is a publication of Refugio Marnes, click here if you want to know about this countryside B & B and Ecolodge.