Dénia a small city with caracter on the Costa Blanca
Small cities Costa Blanca; Dénia is a city in the Comunidad Valenciana and is located in the northern part of Alicante province and is the capital of the region (comarca) Marina Alta. From Refugio Marnes it is a drive of about 25 miles to Dénia. On 1 January 2013, the city had 44,450 inhabitants, making it one of the larger towns in the area. This youtube movie from the tourist office of Dénia gives a lot of interesting information about the city.
Gastronomy in Denia,  where to wine and dine
Small cities Costa Blanca; In Dénia there are more than 300 cafes and restaurants. The municipality considers it essential that good quality is provided and therefore the hotels and restaurants are organized and regulated by a special institution; Business Association of Tourism and Hotel-Restaurant Industry of La Marina Alta. In addition, Dénia has a special training centre for jobs in the hospitality industry; CDT Dénia. See this page for an alphabetical list of all the restaurants, coffee bars, bars etc in Dénia.
Small cities Costa Blanca, what to see and do in Denia
Dénia can perfectly be explored on foot. Below one will find a number of places and neighbourhoods that are worth visiting.
Barrio "Baix la mar"
This area has always been a fisherman´s district. The buildings in this neighbourhood date from the 19th century. Today, this neighbourhood has a special and picturesque atmosphere because of the low  houses and beautiful squares such as Plaza de Sant Antoni and la Plaza de la Creu.
Calle Marqués de Campo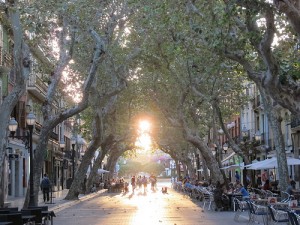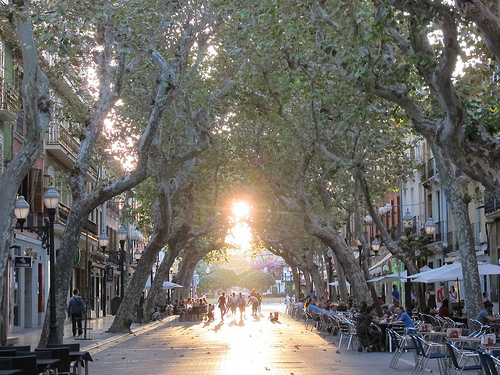 The street Marqués de Campo is Dénia´s main street and forms the centre of the city. Here many cafes and restaurants are  located and on weekends the street is closed to traffic so residents and tourists have the opportunity to take  a quiet stroll. In this street many events and festivals are organized as well, later in this article you will  find more information.
Barrio del Centro Histórico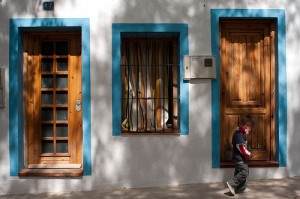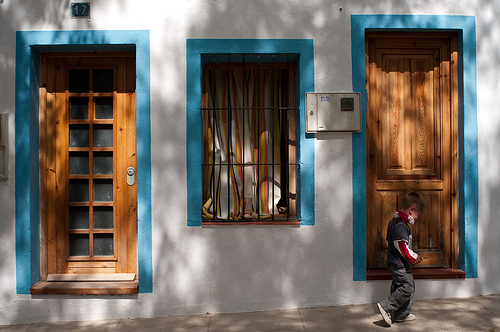 The old city centre is mainly formed by the following streets: Calle Loreto, Calle Cavallers, Calle Major, Calle Sant Josep. In this district several  houses from the 18th and 19th centuries can be found where families of the upper class used to live, people whose  prosperity came from the flourishing trade of raisins. The Museo Etnológico shows the inside of one of these houses. In Calle Loreto, a pedestrian street, many terraces, bars and restaurants are found. Also 'El Convento' and the Nuestra Señora de Loreto church are situated here.
Castillo de Dénia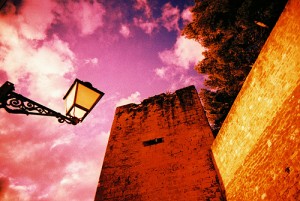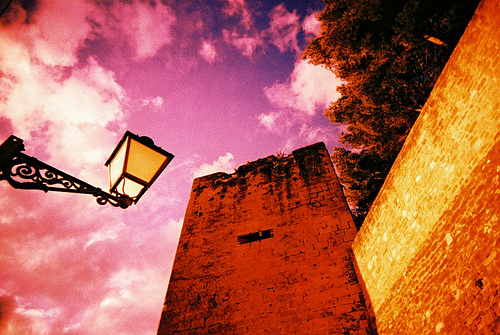 Here you can find more information about the castle  and the old town in English. On foot the castle is reached by taking the stairs next to the town hall (Ayuntamiento de Dénia) in Calle Hospital. After the first stretch there is another set of  stairs to the left in calle cuesta Madre Amparo which provide direct access to the castle.
The Montgó mountain
Dénia is situated on the flanks of the impressive Parque Natural Montgó. On this website we have published information about this wonderful place, here (hike on the Montgó) and here (Montgó as a birding site) it can be found.
Playas/beaches
On this English page you will find information about the different beaches in and around Dénia. A map is provided as well to show  where these beaches are located.
Fiestas in Denia, a small city with big festivals
Small cities Costa Blanca; Dénia is considered one of the municipalities in Spain with the largest number of fiestas. Every season has its own specific events and festivities .
Fiesta Major  These celebrations are in honour of the patron saint of the city, Santísima Sangre. It is a long festival  of 8 days which takes place in July. Besides several religious ceremonies various other festive acitivities such as sports events, musical performances, firework displays, etc are organised. The dates for the 2015 festival are: July 4th until July 12th. On this page all the festivals and events are stated.
Harbour and  Ferry The port of Dénia is the most important connection hub on the Spanish mainland which connects the Iberian Peninsula with the Balearic Islands. In summer, ferries go from Dénia to the island of Formentera and all year round there are daily connections with Ibiza and Palma de Mallorca. Denia is on of the nicest small cities costa blanca, enjoy your visit we are sure you will like it