Jávea / Xàbia a nice mediterranean town at the sea
Xàbia is the Valencian name for the town of Jávea, these two titles are used interchangeably. Jávea is a coastal town which is reached after a 45 minute drive from Refugio Marnes. It is located in the northern part of the province of Alicante, and it belongs to the Marina Alta region. The centre of Jávea is 56 meters above sea level, but it is surrounded by hills and mountains which are higher; northbound is Cabo de San Antonio (167 meters) and to the northeast, the Montgó (753 meters above sea level). Ibiza is located approximately 90 kilometers off the coast of Jávea, and the island is visible on clear days  from the highest point on the cliff of San Antonio, for example.Jávea has around 33.000 inhabitants (2013), of which about half are  of foreign origin, mostly from the UK.
At the beginning of the 20th century Jávea's population was largely employed in agriculture and the fishing industry .However, since the 1960s tourism has become the main source of income for the villagers.
What to see / do in Javea one of the places to visit Alicante
Jávea can be broadly classified into three sections; the old village, the port and El Arenal (promenade, beach, tourist area).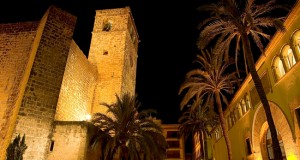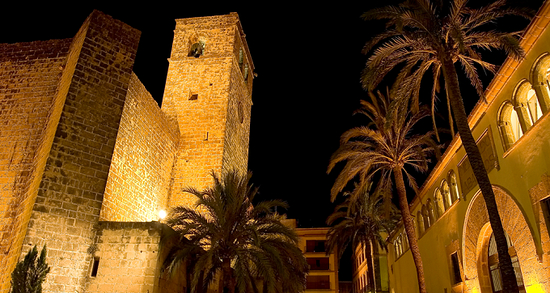 Places to visit Alicante; Walk through the old village of Javea
The old centre still breathes a medieval atmosphere today because of the many narrow streets with their houses of "Tosca" (typical sandstone from the region) with white facades, Gothic windows and frames. The 'Iglesia de San Bartolomé', built in Gothic style, is situated in the old town.The church is flanked on one side by the daily market (Mercado Municipal de Abastos) and on the otherside, the town hall (Ayuntamiento) a building dating from the 18th century and renovated in the 20th century. A stroll in the neighbourhood around the church is a must when visiting Jávea and  in this section one will find a wide range of local tapas bars and restaurants and art galleries.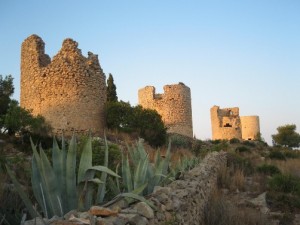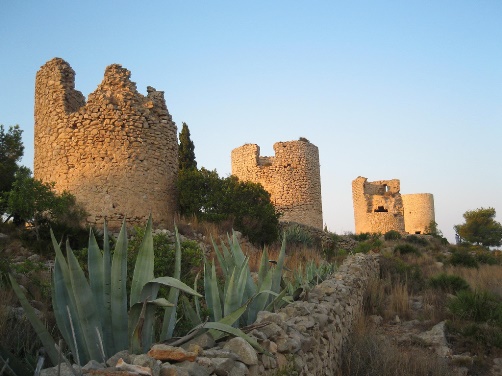 Places to visit Alicante; Lookout Points in and around Javea
Jávea has many so-called 'miradores', the Spanish word for view points. On this page you can find more information in English about these spots. Cap de la Nau is a mirador with a lighthouse on a steep cliff with beautiful views of the adjacent bays and is located on the border of the Gulf of Valencia and Alicante. This point on the Iberian Peninsula is closest to Ibiza.
Places to visit Alicante; El Arenal Javea
This is the tourist part of Javea which in recent years has grown considerably in size. Here one will find the beach that is  called El Arenal and which has become a very popular spot because of its size and the fine white sand. In this neighborhood there are many restaurants and shops.
Places to visit Alicante, Beaches in and around Javea
The coastline of Jávea is 25 kilometers long and there are several beautiful beaches, coves and cliffs. On this page you can find information in English.
Places to visit Alicante; Market of Javea
Mercado Municipal de Abastos – A daily market with good, fresh products (meat, fish, vegetables / fruits, bread etc.) situated  in a market hall. The address is: Plaza Celestino Pons s / n, Jávea / Xàbia. Hours are: Monday to Friday from 8am to 2pm and from 5pm to 9pm. Saturday from 8am to 2pm.
Mercadillo Semanal – A non-food market with clothing, etc. Address: Plaza de la Constitución and Placeta del Convent. Opening hours: Thursday between 8:30am and 2pm.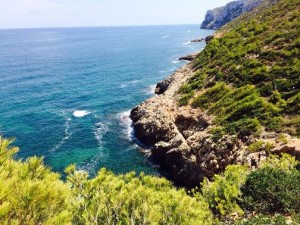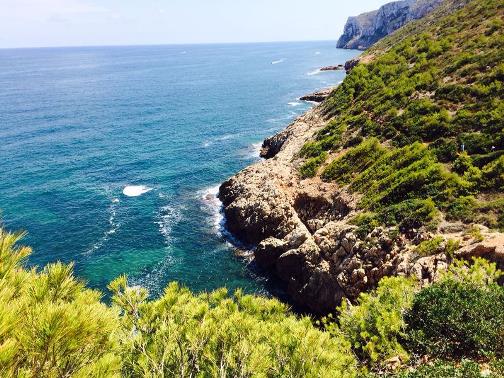 Famous Javiense (Resident of Jávea)
David Ferrer was born and raised in Jávea and has for years been  among the top ten of the world's tennis players. He has won 21 ATP tournaments and his highest ranking was three in the world in August 2013. He also won the Davis Cup three times along with othe r outstanding tennis players 2008, 2009 and 2011 being a fantastic period for Spanish tennis. Ferrer nicknames include "La pared humana (human wall) and El León de Jávea (the Lion of Jávea). The local tennis club bears his name.
Enjoy Javea and have a great day!