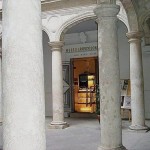 The museum was founded in 1957. Objects from the late Paleolithic, epipaleolithisch, Neolithic and Bronze Age, in chronological order are exhibited behind glass.
The museum houses one of the greatest finds from the Bronze Age: the Treasure of Villena. These articles are made of 23.5 carat gold and the treasure consists of 59 gold, silver, iron and amber objects. There are also 11 golden bowls and 28 golden bracelets!
The treasure was discovered in 1963 by the Spanish archaeologist José María García Soler, just outside the city of Villena (Alicante), and is now on display at the archaeological museum of the city.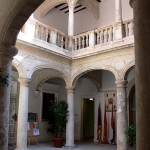 Hours:
Tuesday to Friday: 10:00 -14:00 and 17:00-20:00.
Saturday, Sunday and Public Holidays: 11:00-14:00.
Address:
Plaza de Santiago 1, 03400 Villena
Tel: +34 965 80 11 50
Fax: +34 965 80 61 46
Email: [email protected]
Web: José Ma. Soler Museo Arqueológico

Show on map