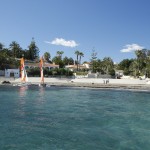 Benissa's southernmost stretch of coastline comprises the Les Bassetes bay that is located on the boundary between Benissa and Calpe. This bay's name refers to the tranquil pond-like waters of this natural cove formed by tongue of sandstone rock on which the Club Náutico Les Basetes has been built.
From this bay starts the Ecological Coastal Trail (Paseo Ecológico). This footpath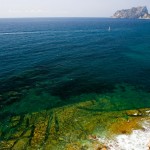 runs north allowing marvellous views of the coastline and, at the same time, offering information panels. There is a small protected area with rare plants as Helianthemum caput-felis (a kind of Rockrose).

Show on map