Refugio Marnes, what more could you want?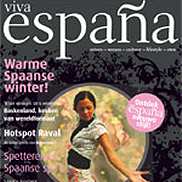 If you can choose between a weekend away in the dreary Netherlands or trip to a hidden Spanish paradise in a vast landscape under a radiant sun. Easy, we head in the direction of Alicante for a weekend to relax at Refugio Marnes.
A warm welcome
The joyful greeting of the dog Bram made us forget the trip. As did the warm welcome by Willem and Richard, the owners of the finca. "Did we have had a good trip and do we want join them for dinner?". A delicious leek pie, bread with a garlic sauce and rose wine are on the menu. Delicious.
Willem and Richard decided five years ago, to say goodbye to their Dutch home and left for Spain. Now they have been the proud owners of the finca for four years.
Refugio Marnes has two types of accommodations: "La Ruina" and "La Jaima". La Ruina is a restored sheepfold and La Jaima is a large and comfortable Bedouin tent.
La Ruina
After the nice dinner, Willem takes us to La Ruina. With a flashlight we walk into the valley and after a little while to our home. The 'our' is definitely the right term, because it is so hospitable that you feel immediately at home. Amazed, we study the house. The decor is modern, while preserving the ancient materials and elements. Before going to sleep I tried to call home. In vain, there is no coverage! My little panic disappears almost immediately when I realize myself: this means absolute REST! What more could you want?
The next morning we are woken by the birds and other animals. The surroundings are beautiful. According to the World Health Organization this area has the healthiest climate in Europe. We believe that immediately when we see what is growing and flourishing. Algarobo (carob tree), olive and almond trees and cacti disk all over the place. Apart from birds, owls and other animals you hear and see no one in the valley.
Benissa and Altea
Obviously we want to see more of the area, so we leave the pool. Agile, we descend the mountain with our rental car. We are slowly returning to civilization and head to Benissa center. Benissa is one of the oldest villages of the Costa Blanca and is full of pleasant surprises. Unfortunately, the shops are closed on Sundays, so we decide to drive to Altea. This small coastal town is built on a hill. We have a lovely stroll through the steep, narrow cobblestone streets. We walk between blue and white facades and occasionally there are surprising vistas. We find a terrace and order a delicious serrano ham sandwich and a sundae. Once again we savor the moment. We walk a little along the souvenirshops and return to La Ruina.
At La Ruina we take a shower and then have dinner somewhere. Everything in our time because there's no rushing in this environment. We drive down the mountain a bit and stop at the first restaurant we encounter, Bar Restaurante Pinos. Not spectacular, but nice. Back at La Ruina we light some candles and chat late into the night under the stars. Willem tells us that we went to the wrong restaurant. Pinos is actually more of a lunchroom. We had better driven a little further to restaurant El Peon. Perhaps something to remember.
Adios
The next morning I stay a in bed a little longer and listen to the many animal sounds. It postpones the Dutch hectic for a little while. After a breakfast we pack our stuff, walk around the finca and we promise ourselves that we really should do this more often. At Richard and Willem we drink a cup of coffee. We decide to go to Benissa. This time we have more success. We have an extensive lunch and again treat ourselves to a delicious icecream . At the airport we deliver our car to Sunny Cars. And a few hours later we awake rudely from our dream. We have landed at Schiphol!