Corona proof holiday accommodations Spain, Refugio Marnes may open its doors again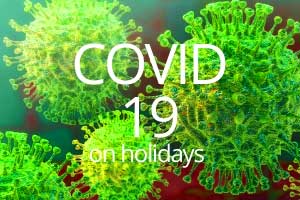 From May 11 we can receive guests again, initially only from our own province of Alicante. Step by step, if the number of infections with the Covid 19 virus remains within limits, the Region of Valencia and then Spain as a whole will be expanded. We don't know (May 5, 2020) when we can receive guests from the Netherlands and Belgium again. We keep our guests and followers informed of developments via facebook, Instagram and this page.
Rural and small-scale tourism now ideally suited for the first cautious holidays during corona crisis
Refugio Marnes has a number of holiday accommodations that are almost by definition Corona Proof. These are our three holiday homes and a glamping tent that are located at a great distance from each other. In addition, Refugio Marnes is surrounded by nature, so once you are here you are relatively safe from the Corona virus. On the spot we also do everything we can to make your stay here as safe as possible and that is what this page is about.
Corona proof holiday accommodations Spain; Read more about traveling in corona times on this official national website for the united kingdom  this page is supposed to be updated every day as far as corona related news is concerned.
We have made 4 B&B rooms covid 19 resistant,
These are the measures we have taken to keep our B&B guests safe with us:
Breakfast is served instead of 1 large table at 4 separate tables;
When preparing breakfast and dinner, we observe extreme hygiene, wear face masks and gloves;
We temperature ourselves daily and ask our staff to do the same;
Instead of a large communal refrigerator, each room now has a small refrigerator to store any food;
Corona proof holiday accommodation spain, 'Contactless Stay' is an extra option.
A contactless stay means that you do not have to come into contact with anyone during your stay. The key for your holiday home is not handed over personally, but you can get it yourself from a key safe. Any breakfast is made for you and covered before you are ready. This way you can stay with us with even less risk and you can make it a 'retreat' without contact with anyone.
If you would like to make use of a contactless stay, please let us know when booking. Of course you can also just book and stay with us with the extra measures that we mention below. A contact-free or low-contact stay is only an extra option that we offer here at Refugio Marnes.
Our measures against the spread of the Corona Virus;
As long as this epidemic continues, we will take our cleaning even more seriously than we already did;
Our cleaning products are adapted to the virus, ie we clean and disinfect with suitable means;
Our bed linen is washed with extra care and disinfectant additives, and hermetically sealed and removed;
The stay can be booked as a contactless stay if desired. Contactless in this context means that we do not have direct contact with the guest. The key transfer and the instructions needed to make the stay as smooth as possible are done remotely. For questions during the stay, we are available via whatsap from 09:00 to 21:00.
Points of attention when staying with us:
When you arrive to us, we will ask you to disinfect your hands. This also applies to when you have breakfast & dinner ..
We respect the 1.5 meter distance when checking in and out and other contact moments.
The doors are as open as possible with us, so you don't have to touch the door handle!
Upon arrival at your B&B room or extra towels are provided.
If you need extra towels you can let us know.
We hope to meet you soon here at Refugio Marnes your rural holiday refuge vacation in the middle of nature,
With kind regards Richard Steenblik & Willem Pieffers